Colshaw Hall weddings
Choosing the right wedding venue is a huge decision. I've written these guides based on my own experiences as a Cheshire wedding photographer. If you are considering Colshaw Hall as your wedding venue I hope you find this guide useful. Feel free to contact me if you wish to know any more about this or any other Cheshire wedding venue.
Colshaw Hall is a lovingly restored grade II listed building. Set in acres of beautifully kept grounds its the perfect backdrop to your Cheshire wedding photography. As well as being a fantastic backdrop for your Cheshire wedding it also makes this a very private venue far away from the crowd. Colshaw Hall also gives you exclusive use all day making your wedding truly personal.
In the extensive grounds, there is a picturesque bridge, gated gardens and a lake. Photographically, you're spoilt for choice!
There are many rooms to choose from that are licensed for weddings. You can even choose to say your vows outside in the simply stunning grounds. Another option is 'the stables' ceremony room as seen in these pictures. In fact, you have so many choices for your ceremony you might find it hard to choose!
Colshaw Hall wedding photography
Choosing the best wedding photographer for your Colshaw Hall wedding is one of the biggest decisions you'll make. I have over a decade of experience and have photographed literally hundreds of weddings. I have both the skill and experience, you can count on me to get the very best from your day.
One of the best things about getting married at Cheshire venues is the fantastic registrars. The Cheshire registrars are amongst the best in the country as far as I'm concerned. They have a friendly manner that really makes your day feel special and fun. Most importantly they are just as interested in you getting great wedding photography as you are and allow photographers a pretty free reign. This means you'll get amazing ceremony photos.
Even with hundreds of guests, there is a lot of space at Colshaw Hall. This is great for your photos, it means I am able to move about freely whilst taking your wedding pictures.
If you want to see more Colshaw Hall wedding photos, would like more information or to arrange a visit just ask.
Other Cheshire wedding venues you might want to also consider include Crewe Hall, Tatton Park, Thornton Manor, Peckforton Castle and Rookery Hall. In my many years being a wedding photographer in the North West I have photographed weddings at all these and many other top Cheshire venues. If you are planning a wedding at Colshaw Hall or any other North West and UK venue I'd love to hear from you.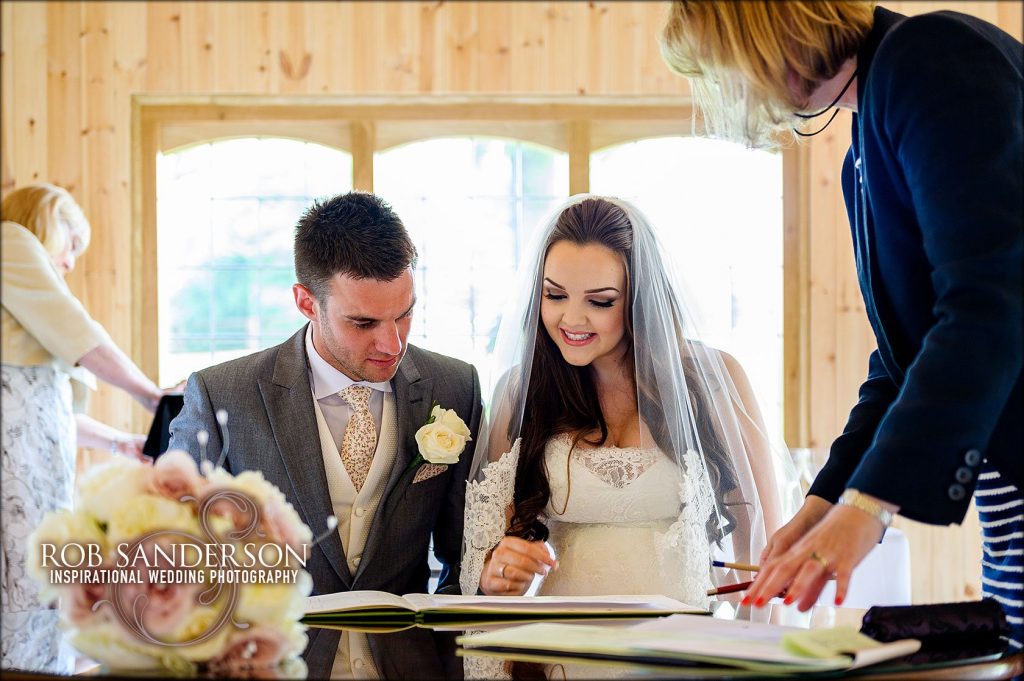 © Rob Sanderson –  Cheshire wedding photographer, Liverpool, Manchester and Cheshire, Phone 07775 503659