Liverpool Wedding Photographer Rob Sanderson
North-West Wedding Photographer of the Year
Covering Liverpool, Manchester and Cheshire
My aim is simply to take gorgeous, jaw-dropping wedding photographs. Wedding photographs that will take you right back to relive every moment of your day. I take storytelling wedding pictures throughout the North West, Liverpool, Cheshire, and Manchester. Not just a Liverpool wedding photographer, I'm happy to photograph your wedding anywhere in the world!
Hi, I'm Liverpool wedding photographer Rob Sanderson, photographing all the North-West and UK. I photograph weddings in a natural and unintrusive style known as reportage, candid or journalistic. I also take stylish, contemporary couples pictures and work throughout the UK, Liverpool, Manchester and Cheshire.
I feel very lucky to be a wedding photographer, doing something I enjoy for a living is what most people can only dream of. Weddings are great fun to photograph because there is always something happening. I love capturing weddings in beautifully composed, sharp and perfectly exposed images. Wedding pictures filled with genuine moments of fun and emotion. My wedding photography is about so much more than amazing wedding pictures, you can expect an equally amazing experience with my service too.
North West Wedding Photographer of the Year
I'm delighted to have been crowned, 'North West Wedding Photographer of the Year' at this years English Wedding Awards 2016. There are hundreds of thousands of wedding photographers in the North-West so competition is strong, I'm proud of my achievement.
To me, this award says my couples love their photographs, the way I work and my attention to detail. It's your guarantee of great wedding photos and great service too.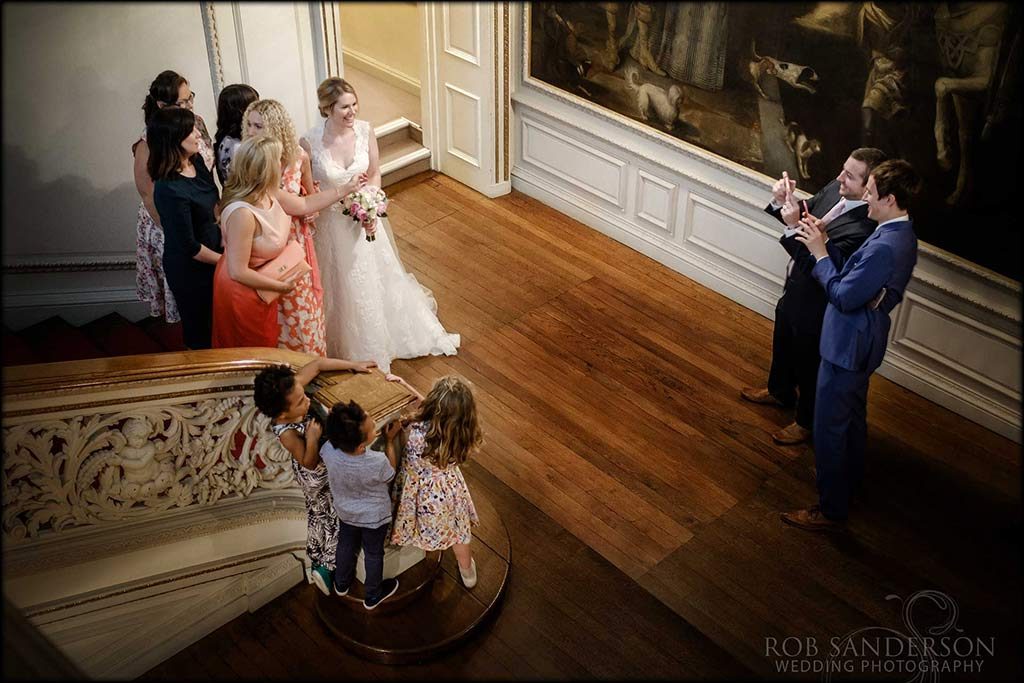 Thank you for the photos, we love them... Thanks again for your work on the day and afterwards, you captured something of everyone and they will be a great memory of the day, especially for Ben after all that champagne!
Thanks Rob these are all absolutely amazing!! Thanks so much for spending the day with us and we are really pleased with all these - particularly the ones of eric during the ceremony!
Thanks so much for an absolutely amazing set of wedding photos!! We both love them so much and think they have really captured our day perfectly and take us right back to the wonderful day we had!!
Documentary Wedding Photography – Naturally Beautiful, Timeless and Genuine
So what is documentary wedding photography? In a nutshell, documentary wedding photography is telling the story of your wedding in beautifully composed and perfectly timed images. Genuine images of things that happened rather than fake moments made up by your photographer. It means you get to enjoy your day, your way without your photographer being in the way, in fact, most of my couples don't even notice me.
Documentary photography isn't just about recording great moments though. For me, it has to be so much more. Great moments are very important you need the first kiss for example, but on their own moments are just snaps. With strong composition, great timing and technical perfection those moments are transformed from just snaps into stunning images that take you right back. In short, your photographs will tell the stories of your day and take you right back to the very essence of your wedding day and that's a powerful thing. 
My pictures have are described as many things, contemporary, classic, timeless, stunning and beautiful.
Documentary wedding photography is also known as reportage, photojournalistic and candid photography. It's the best way to get amazing wedding pictures without having to spend hours posing, in fact, you don't need to give your wedding photography a second thought –  just leave it to me.
Cheshire wedding photographers and Thornton Manor Weddings are made for each other. I was married here myself in 2009!
Awards and publication
I've been photographing weddings for over a decade so have the experience and expertise needed to excel
Along with my recent 'North West Wedding Photographer of the Year' win at the English Wedding Awards 2016; I have been a finalist and nominee in several other wedding photography awards. These include 'The North West Wedding Awards 2015' and the 'Great Northern Wedding Awards 2016'. I am also proud to have been named amongst 'the best Liverpool wedding photographers' by Zankyou weddings. And the 'best wedding photographer in Liverpool' by 'Three Best Rated.'
Despite being a Yorkshireman, I have also been featured on 'Made in Liverpool' TV. I was interviewed by Emily Bonner about winning the North West wedding photographer of the year title and being a Liverpool wedding photographer.
For the past two years, I have been a judge for 'the wedding industry awards' (TWIA). I also run photography training workshops for Fujiholics.com to help other wedding photographers improve their photography and business skills.
My work has been featured in several bride and wedding magazines. I've also been featured in professional photography and general photography publications.
These awards and industry recognition are great to receive. However, what matters most to me it what my couples think. The fact I see so many of them again and again because they've recommended me to their friends is the biggest endorsement of my service I could wish for.
As Liverpool wedding photographer I naturally photograph weddings all over Liverpool, Southport and the rest of Merseyside. Although based in Liverpool I love photographing weddings in and around Manchester. So, I'd be delighted to be your Manchester wedding photographer. Cheshire wedding photography accounts for the majority of my work. Cheshire wedding photographers have it good because there are just so many great wedding venues in the county.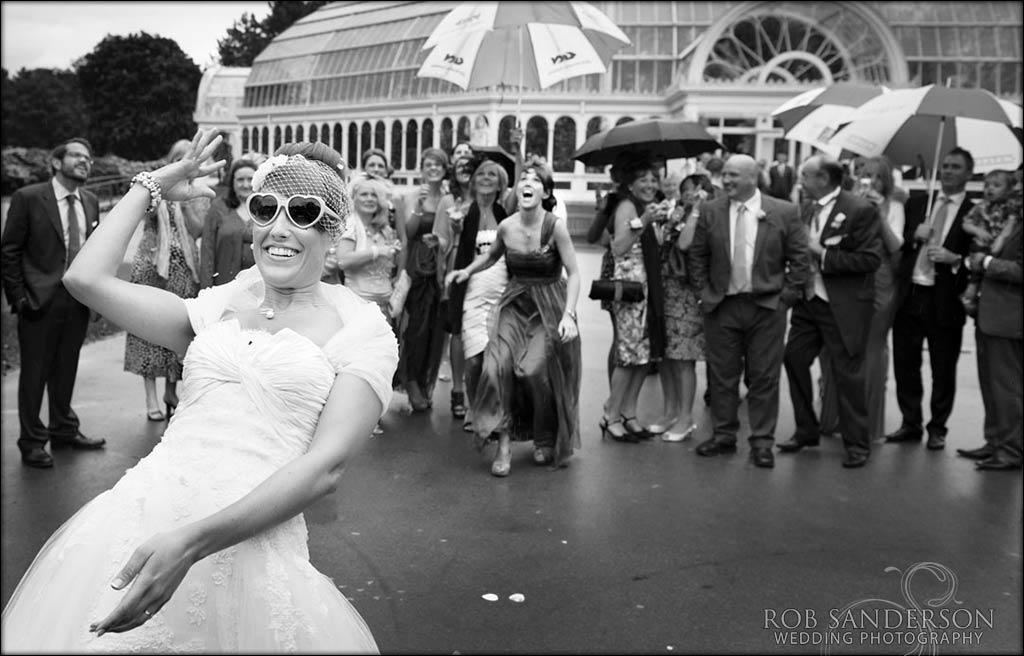 Liverpool wedding photographers like me love Sefton Palm House weddings. They are different with each passing season so always fun to photograph. 
I've worked as a Liverpool wedding photographer for over a decade. Therefore, I have worked at most of the best venues in Liverpool, Cheshire, Manchester and the North West. I've written a series of useful guides about many of these venues. These guides are based on my experiences photographing weddings at each venue. My guides are hopefully full of interesting facts and useful information. I hope you find these valuable.
Liverpool Wedding Photographer
North-west, Manchester and Cheshire Wedding photography
Rob Sanderson Liverpool Wedding Photographer
4 North Sudley Road, Liverpool, Merseyside L17 0BG
07775 503659
We absolutely love them! Thank you so much