Wedding Photography at the Chester Grosvenor Hotel from the leading Cheshire Wedding Photographer, Rob Sanderson
The Grosvenor Chester is one of the leading wedding venues in Cheshire and is a great location to shoot at for a wedding photographer in Cheshire, it is ideally located in the centre of the Roman city of Chester and offers elegance, opulence and contemporary design. The Grosvenor Chester is a modern contemporary hotel with a significant emphasis on exclusivity, design and functionality. The hotel fits in well with the modern feel of Chester as probably the most fashionable city in the UK with a host of designer stores, exclusive bars and restaurants. In fact, the Grosvenor itself boasts a fantastic Michelin Star restaurant and is one of only 26 restaurants in the UK to receive the coveted four Rosettes from the AA. The more informal 'La Brasserie' is a Parisienne styled bistro restaurant with a relaxed atmosphere in a contemporary setting.
The majority of weddings at this venue take place in the Westminster Suite which has been recently refurbished to a very high standard with a modern feel and very modern fittings and styling. The emphasis on weddings at the Grosvenor in Chester is personal service. The hotel takes great pride in outstanding levels of service provided by its staff from food to spa treatments and this is emphasised for weddings at this venue. The staff take great care in ensuring that there is a high level of attention and care to every specific detail, as in many cases, it is the smaller things that define the bigger picture. The wedding will be thoroughly planned in meticulous detail with the venues wedding co-ordinator incorporating even the smallest details into the planning!
In terms of photography, The Grosvenor Chester is a great location for a modern contemporary wedding photographer. This venue fits the style of Rob Sanderson photography perfectly the modern style of the venue complements Rob's style of photography. The venue is exclusive and exquisite which offers a great variety of shots with intricate backgrounds to fill. With Chester Cathedral just a minutes walk away, there are also ample opportunities for fantastic external wedding photography at the Grosvenor in Chester.
If you are getting married at The Grosvenor in Cheshire, you will need a Chester wedding photographer to document the memories of your special day. For an informal chat and to discuss any ideas that you may have, contact Rob Sanderson from Curve Wedding photography to discuss your wedding photography requirements at The Grosvenor in Chester.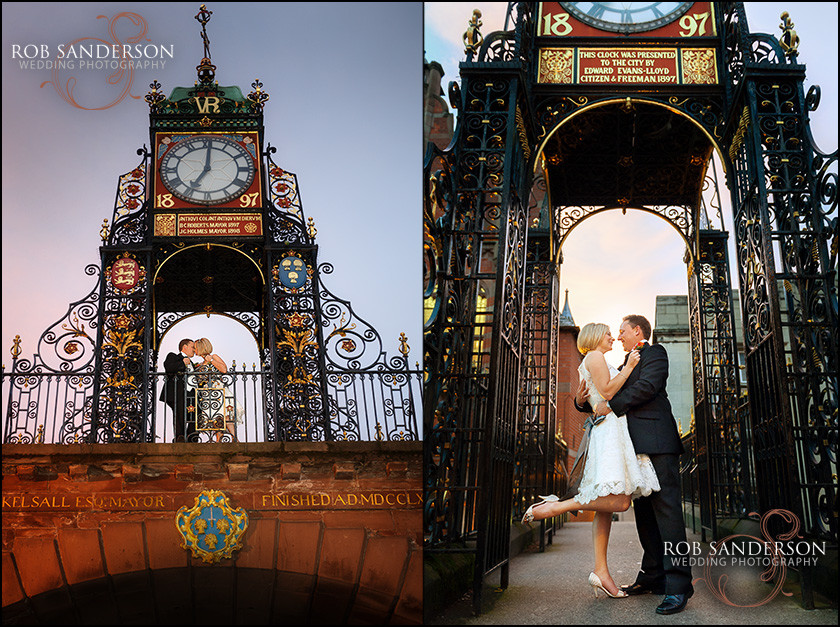 Weddings at the Grosvenor Chester are always a pleasure, such a stunning wedding venue in a great part of the country. We have also taken wedding photos at a wide variety of wedding venues in Cheshire including Rookery Hall, and Peckforton Castle. If the older style venue is more of your choice then why not browse through our wedding photos at Inglewood Manor. There are also some great images at Thronton Manor weddings. Wedding photography at such venues is always a pleasure and some of our favourites include Crewe Hall weddings and Haslington Hall too. Of course, no Cheshire wedding photography site would be complete without some Tatton Park wedding photos. If this is the style of photography that you would like in your wedding album then you should call us to discuss any bespoke requirements that you have wherever you are getting married.