Stunning Park Palm House wedding | Kate and Mike
A Sefton Park Palm House wedding is always a delight to photograph! And Kate and Mikes's was no exception. I simply love the Palm House, in fact, I walk my dog around Sefton park almost every day. When you get a lovely and easy going couple like Kate and Mike I know I'm in for a great day. Kate and Mikes is one of a long string of friends weddings I have photographed. I first photographed Tam and Gavin's fun wedding at Inglewood Manor. Next, I photographed Neha and Soul's fabulous wedding at Knowsley Hall. Then Emma and Femi's classy equestrian wedding at Haslington Hall. It's great to see so many previous couples and be greeted as an old friend.
Kate's bridal preparations took place at her friend and chief bridesmaids beautiful home facing Sefton Park. There was loads of room and loads of light (which wedding photographers love) and loads of champagne (which brides and bridesmaids love). Kate had a lovely relaxed morning, it was fun capturing it and telling the story in pictures.
Church of St Matthew and St James, Mossley Hill
It was soon time for me to catch up with Mike at the Church of St Matthew and St James, Mossley Hill. 
Kate and Mike had a lovely, warm and friendly service by one of the parishes retired priests, Bob.
St Matthew and St James is a stunning English Heritage grade II listed building. Its original stained glass windows were destroyed by a bomb blast during world war two and replaced with clear glass. This means the light inside this church is beautiful for wedding photography. I was able to capture their wedding service beautifully.
Once the service was done we all made our way for the Sefton Palm House wedding party!
Sefton park palm house wedding reception
I've shot many Sefton Park Palm House weddings in all of the seasons. Both it and the surrounding Sefton Park change from month to month so it's always fresh, new and exciting. As is always the case when you enjoy what you do, Kate and Mike's wedding passed so fast for me. I'd photographed their first dance and the party and it was time to travel the one and a half mile home.
Here's are a few of my favourites from their wedding day – enjoy!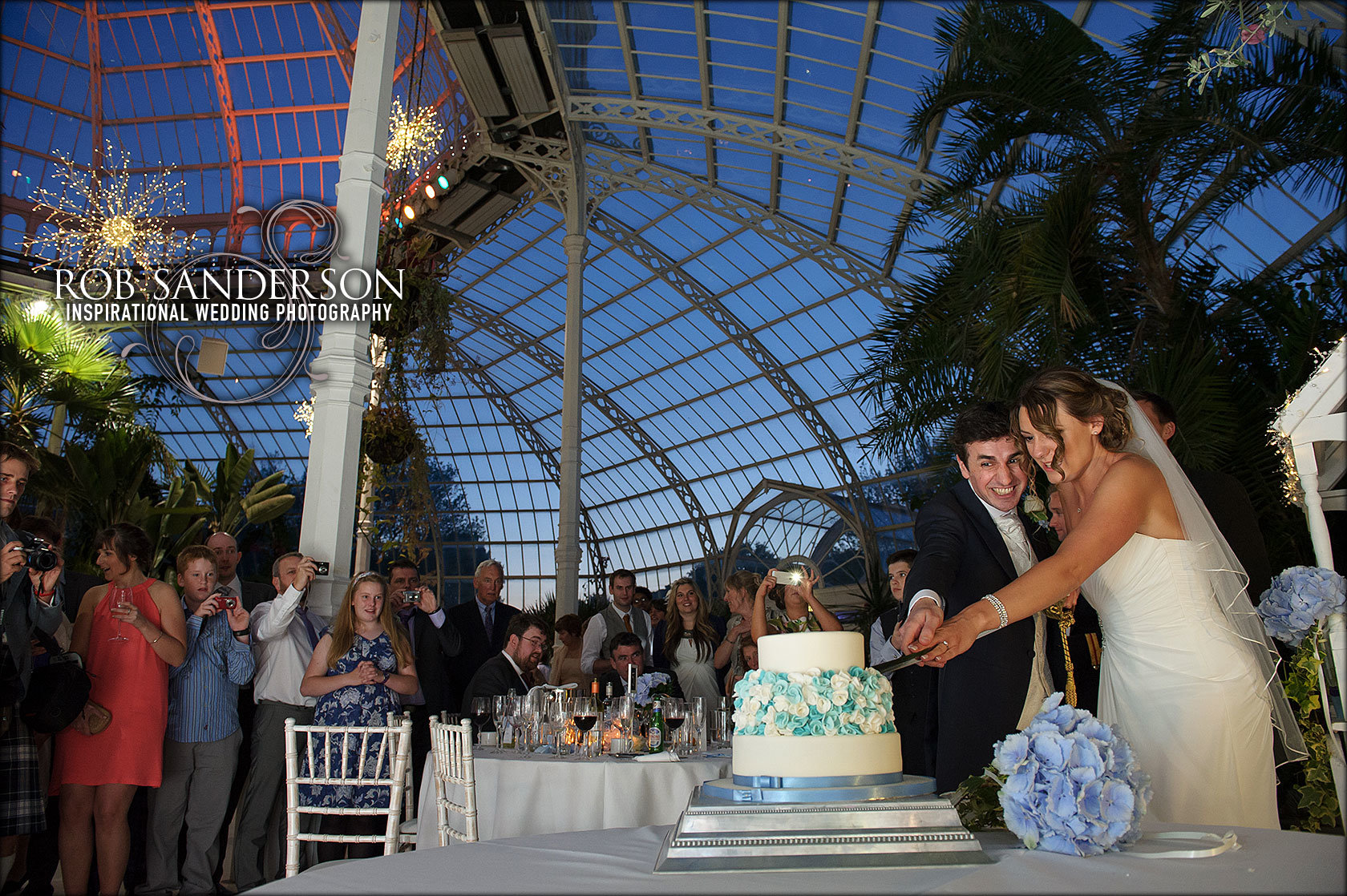 For Sefton Park Palm House wedding photography in Liverpool click here!