A gorgeous, sunny Southport wedding at Meols Hall.

I found Colette and Merf such good fun when I met them I knew I was really going to enjoy photographing their wedding at Meols Hall.
So on a gloriously sunny day, I set off to the Vincent hotel in Southport to take Colette's bridal preparation pictures. Colette was having a fun morning with her sister and nieces. Once ready I took a couple of stylish portraits and headed off to Meols Hall to catch up with Merf.
A Meols Hall wedding
Today's service was going to be something quite different and special. Merf's father was conducting their ceremony so this was a really personal wedding. Their wedding photography was really important to Colette and Merf and having your dad give the service guaranteed me having free licence to take the very best images. Unlike usual register signing Colette and Merf started with a black page each and wrote their own messages to each other. Meanwhile, a friend provided the background music to their Meols Hall wedding with his guitar.
After the service, everyone went out into the courtyard to enjoy the lovely weather and stunning grounds at Meols Hall.
Both Merf and his best man were fantastic speakers. Their speeches were witty and original and really fun to listen to their delivery. We were soon into the evening celebrations and their first dance. I think Colette and Merf had the perfect Meols Hall wedding, here are a few of my favourite images from their wedding…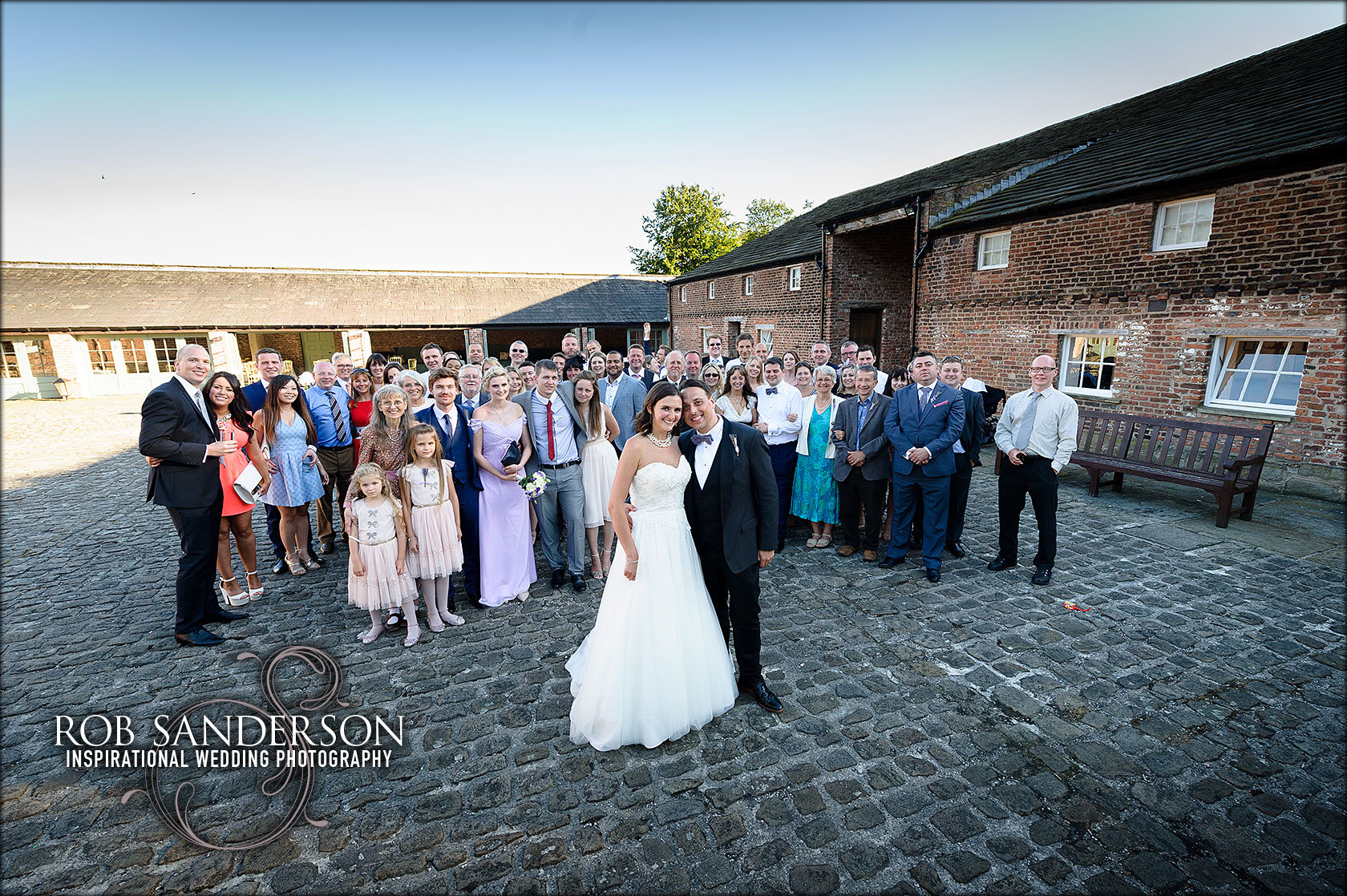 I love this pictures of a really moving moment between Merf and his father.
I really enjoyed spending time photographing Colette and Merf in the grounds.
© Southport wedding photographer Rob Sanderson