Liverpool Town Hall wedding | Kate and David
Kate and David had a lovely wedding at St Helens in Crosby and Liverpool Town Hall wedding reception.
St Helens, RC Church, Crosby
Unusually for me, I started at the church with the groom instead of with the bride. David had a huge smile on his face when I arrived and it was there all day. After capturing the guests having fun in the church I went outside to wait for Kate's arrival.
Kate arrived in a beautiful vintage VW camper van. The VW was green coordinating perfectly with the bridesmaid dresses. The weather was a bit dull and threatened rain all morning. I had my trusty big white brollies with me which came in handy and made sure Kate arrived dry.
I had not photographed at St Helens before but was made really welcome. I was also allowed to photograph from any location which has allowed me to really capture this wedding. The overcast day meant for lots of beautiful soft light spilling into St Helens – great for photography!
St Helens church in Crosby is very photographer friendly, I really enjoyed photographing there.
Liverpool Town Hall wedding
Then it was into one of my favourite locations, Liverpool Town Hall for the wedding reception. As we arrived at the Town Hall the sun came out and stayed with us for the rest of the day. It had been a while since I last shot here it was good to be back.
After a few family pictures and some stylish couples pictures, I went back inside to continue my usual reportage coverage.
Kate and David had their speeches in the council chambers which makes this venue so unique. After the speeches everyone went back upstairs for the wedding breakfast before the night party. Kate and David had a live band and danced to Elbow's 'On a day like this' – what a great song and perfect sentiment!
Here are a few of my favourite photos from their St Helens' Crosby and Liverpool Town Hall wedding…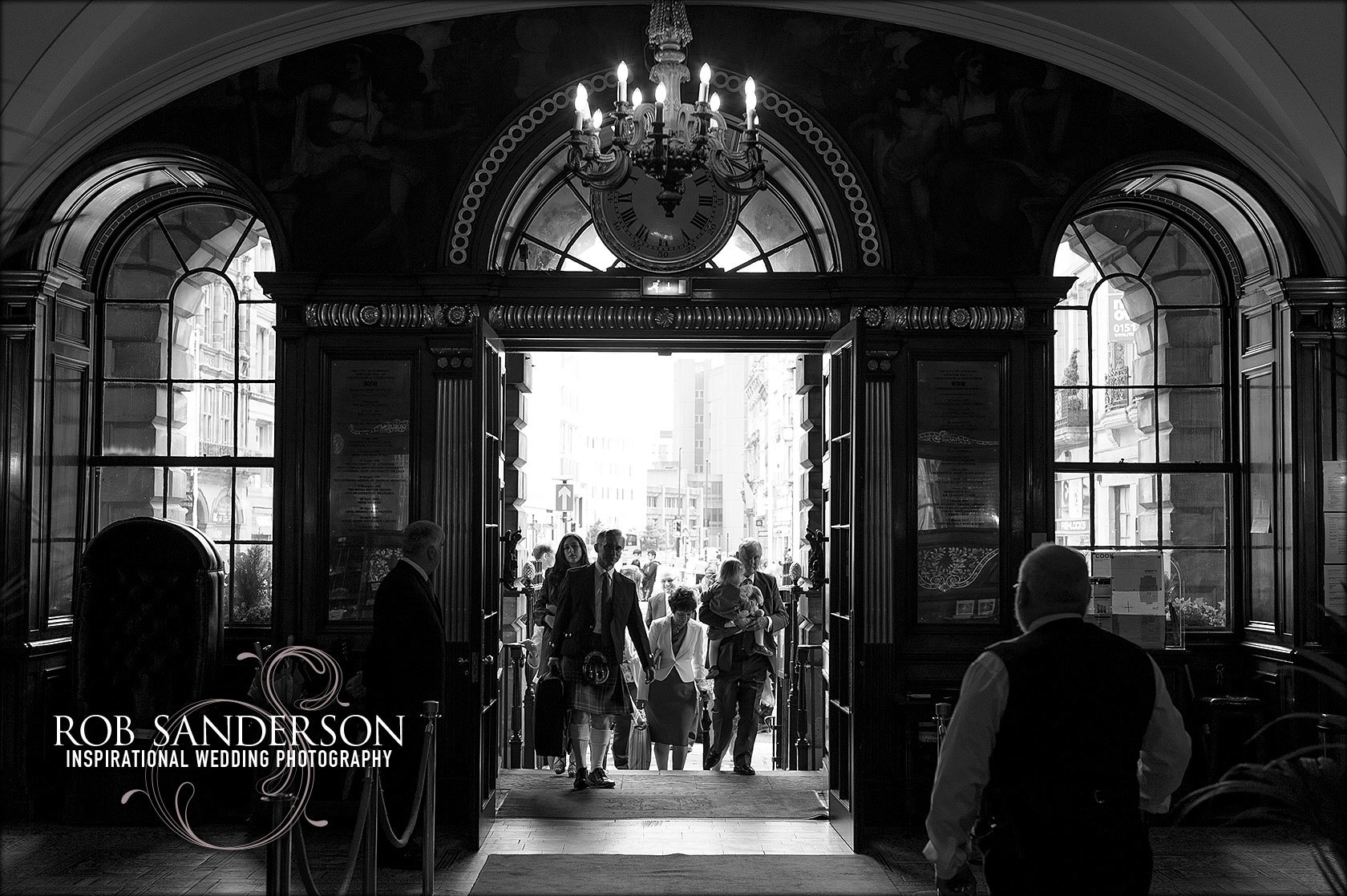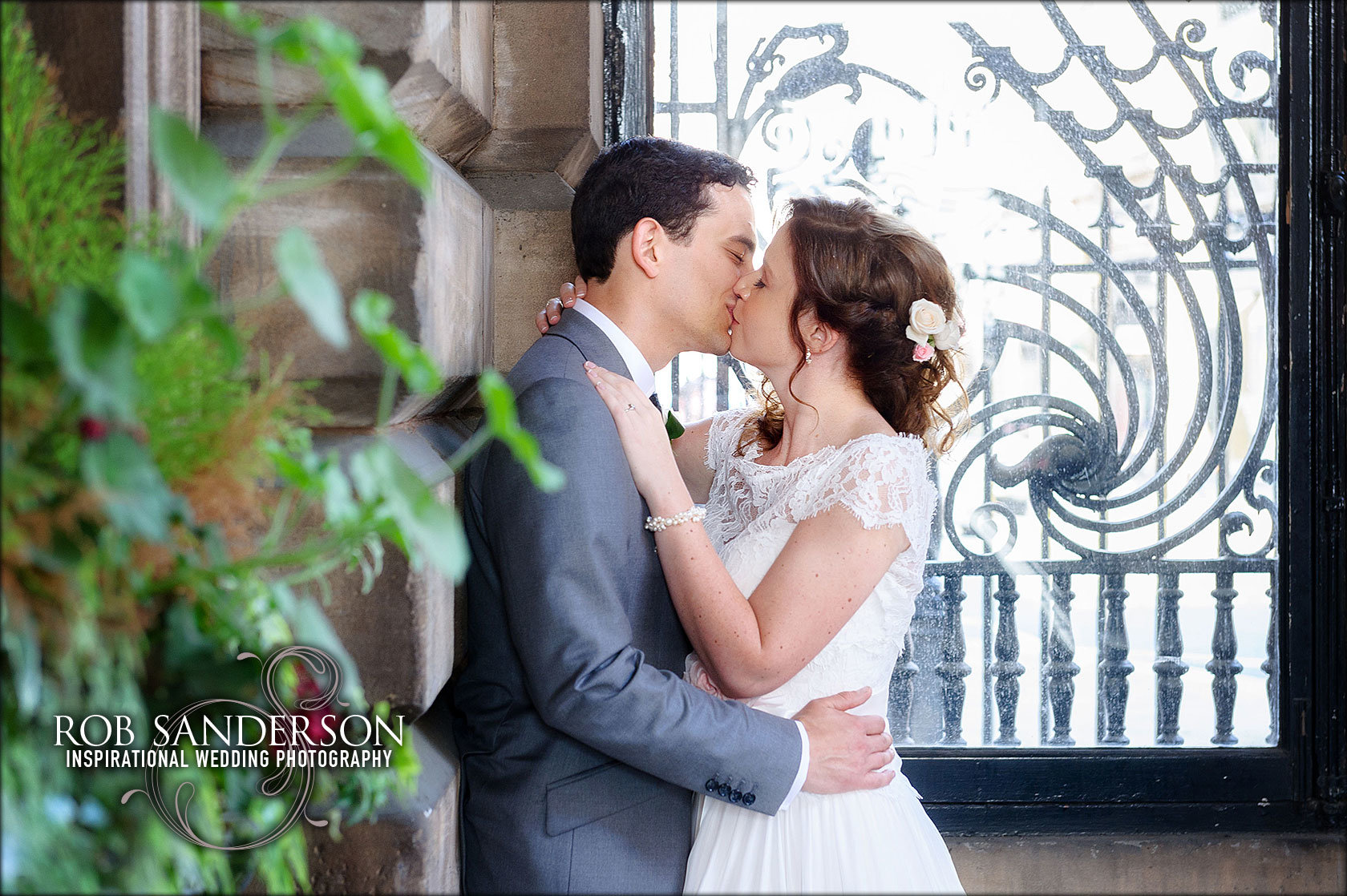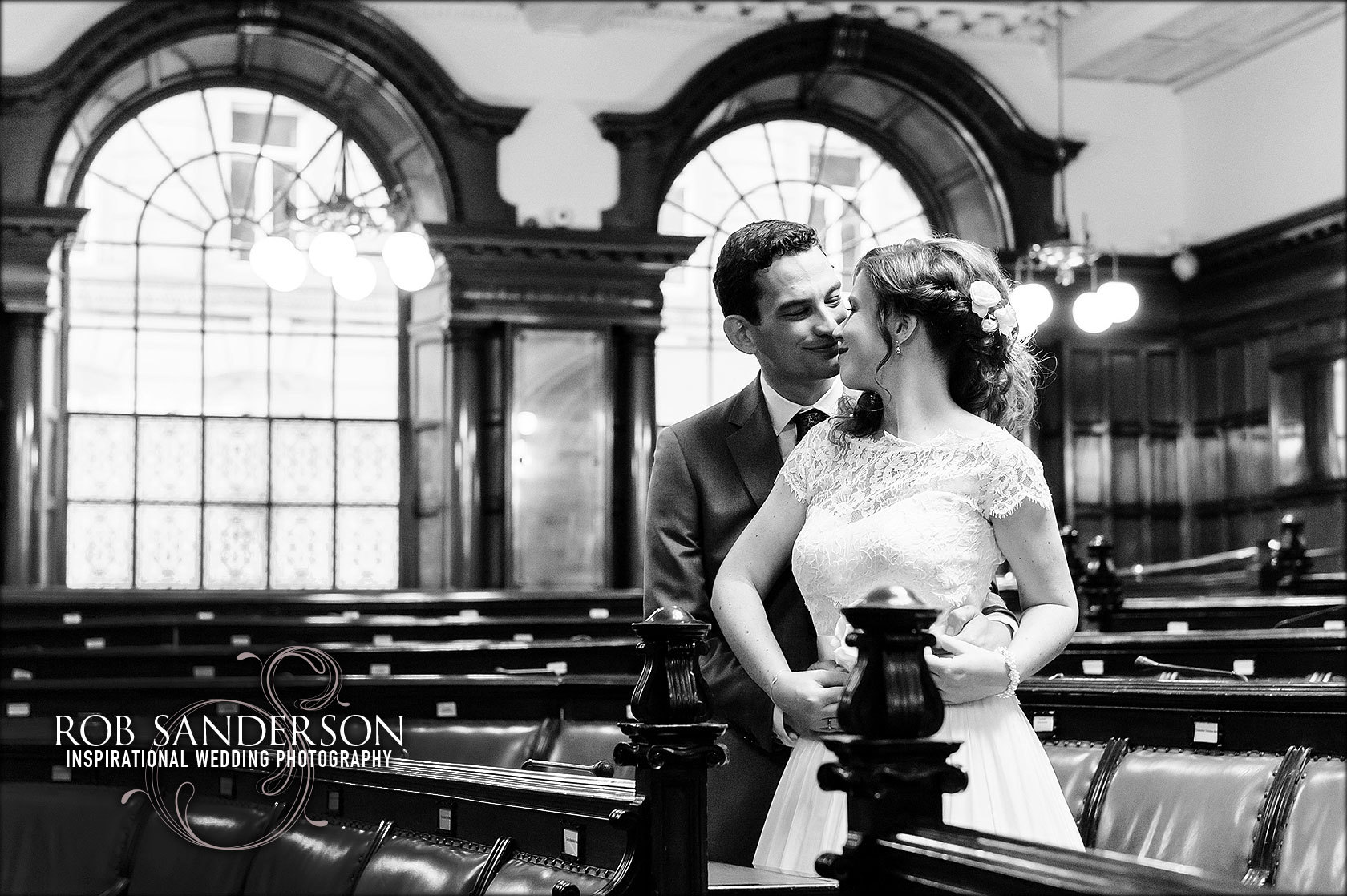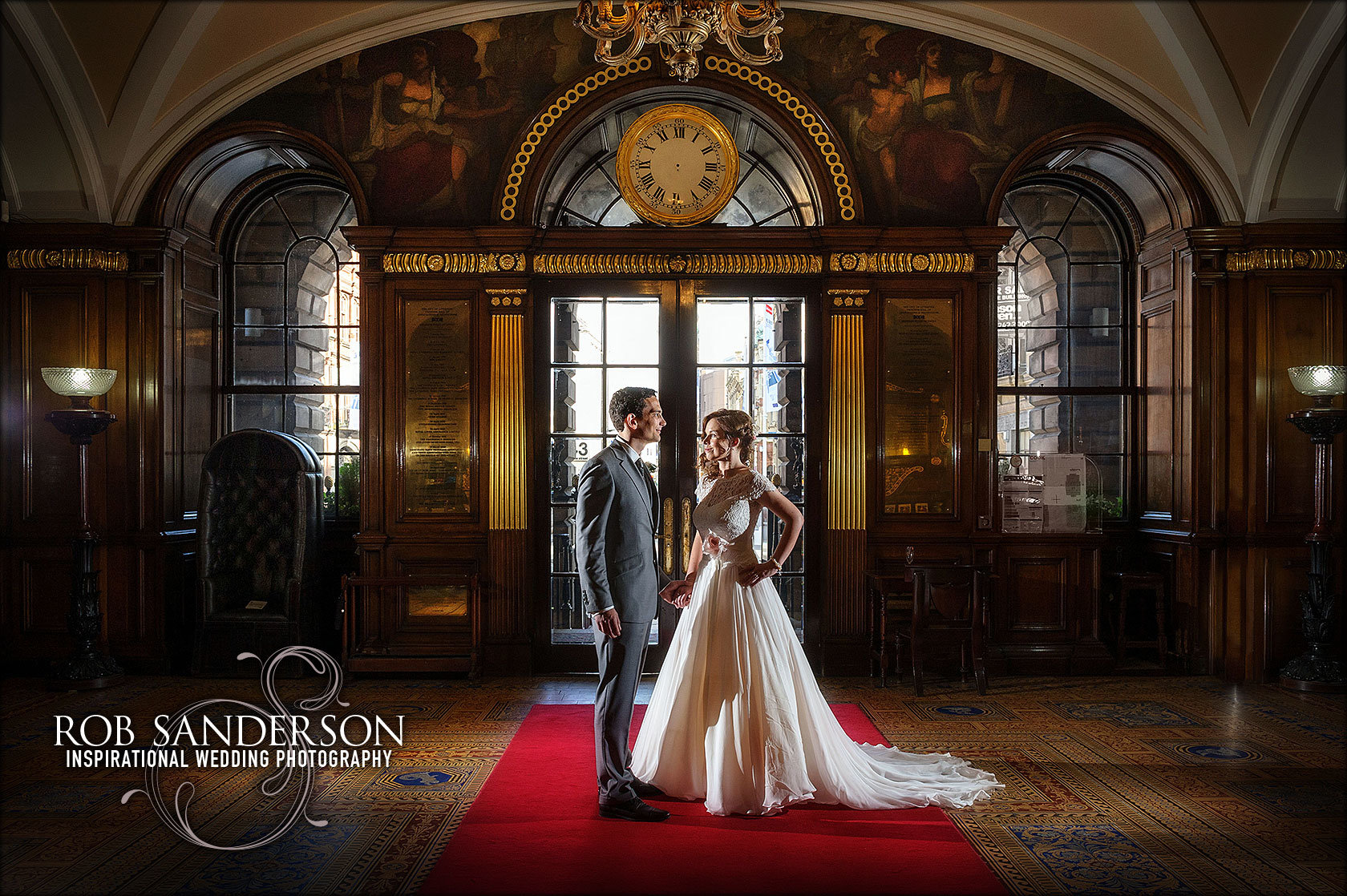 If you are planning a Liverpool Town Hall wedding I'd love to hear from you